Welcome to Unit 3 - Owls' Class!
Year 5/6 Owl Team:
Mrs Million-Hicks
Mrs Kemp
Mr Parker
Year 4 also access the English Curriculum in Owls class each day.
Spring Term 1 - Vikings: Raiders and Invaders!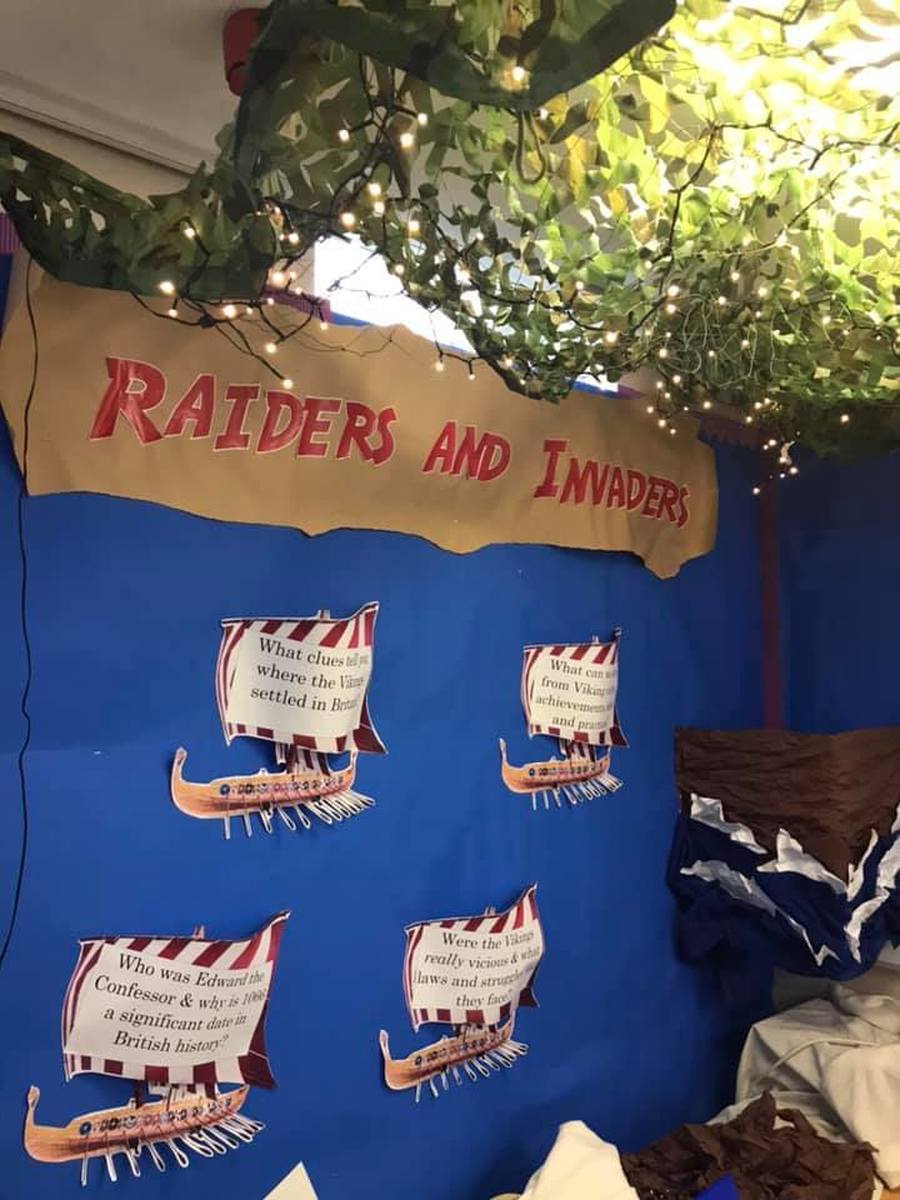 Autumn Term 2 - Around the World
Please see our mid-term plan below for this next half term below:
Owls class have written some powerful persuasive letters to the Home Secretary, asking the government to help more refugees like Ahmet from 'The Boy at the Back of the Class'.
Welcome to our Global Cafe! What an amazing kickstart to our new Around the World topic... the children brought a fabulous selection of foods to sample... we are so proud that everyone tried something new! We evaluated their appearance, smell, taste and texture and thought about what ingredients were needed to create these dishes, and where they were sourced from.
What a creative bunch Owls are! Using mod-roc and other materials, we have made canopic jars and also designed our own Egyptian head dresses fit for a pharaoh!
Check out our working walls... We have been very busy this Autumn Term!
We've had a fabulous return to school this week with our Exciting Egyptians Wow Start!
Owls class had an immersive experience mummifying fish! We learned about the processes of ancient Egyptian preservation and why mummification took place.
Spring Term 2 2020- Victorians Wow Start Day
Spring Term 1 2020...it's all about the rainforest..
Take a look at our fantastic tribal masks! We researched, designed and made our masks using card, art straws and acrylic paint ready for our tribal music performance!
Owls class had a wonderful time visiting the Lemon Tree Restaurant, to complement our Rainforest topic! They sampled Guatemalan foods, such as fried plantain and yucca crisps, and even made their own colourful salad, spicy guacamole and tasty sweet treats!
"This has inspired me to cook at home!" Hardy - Year 6
" I didn't even know all these foods from the rainforest existed! Olivia - Year 5
Owls have been busy turning our classroom into a solar system and making planets from ModRoc for our Space 'Wow Start'!
There has been a strange occurrence in the grounds of Oldfield Primary! Unidentified materials have been found, and we have made some detailed observations using our Bronte brains! What a fun drama experience to kick start our new English unit based around Space!